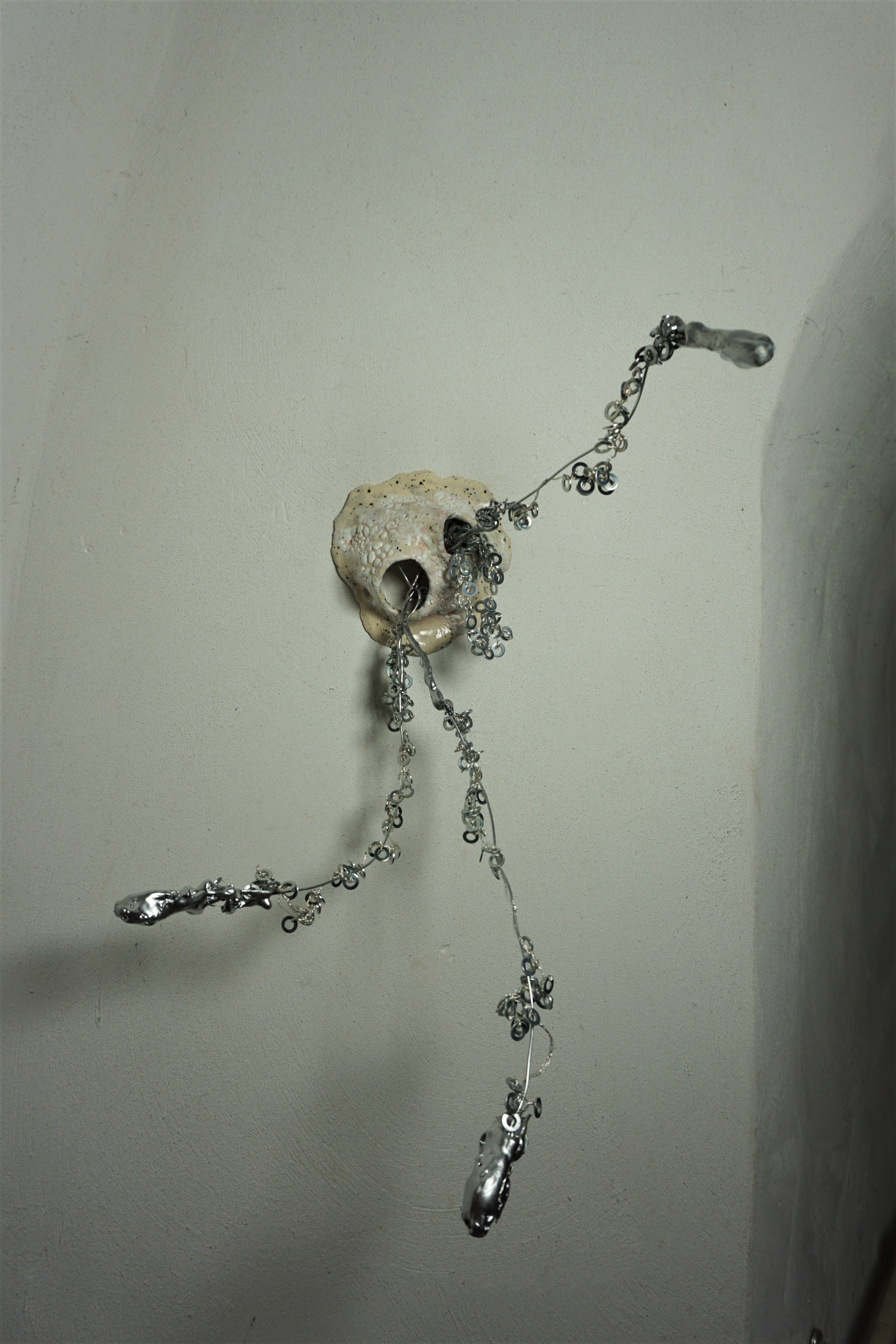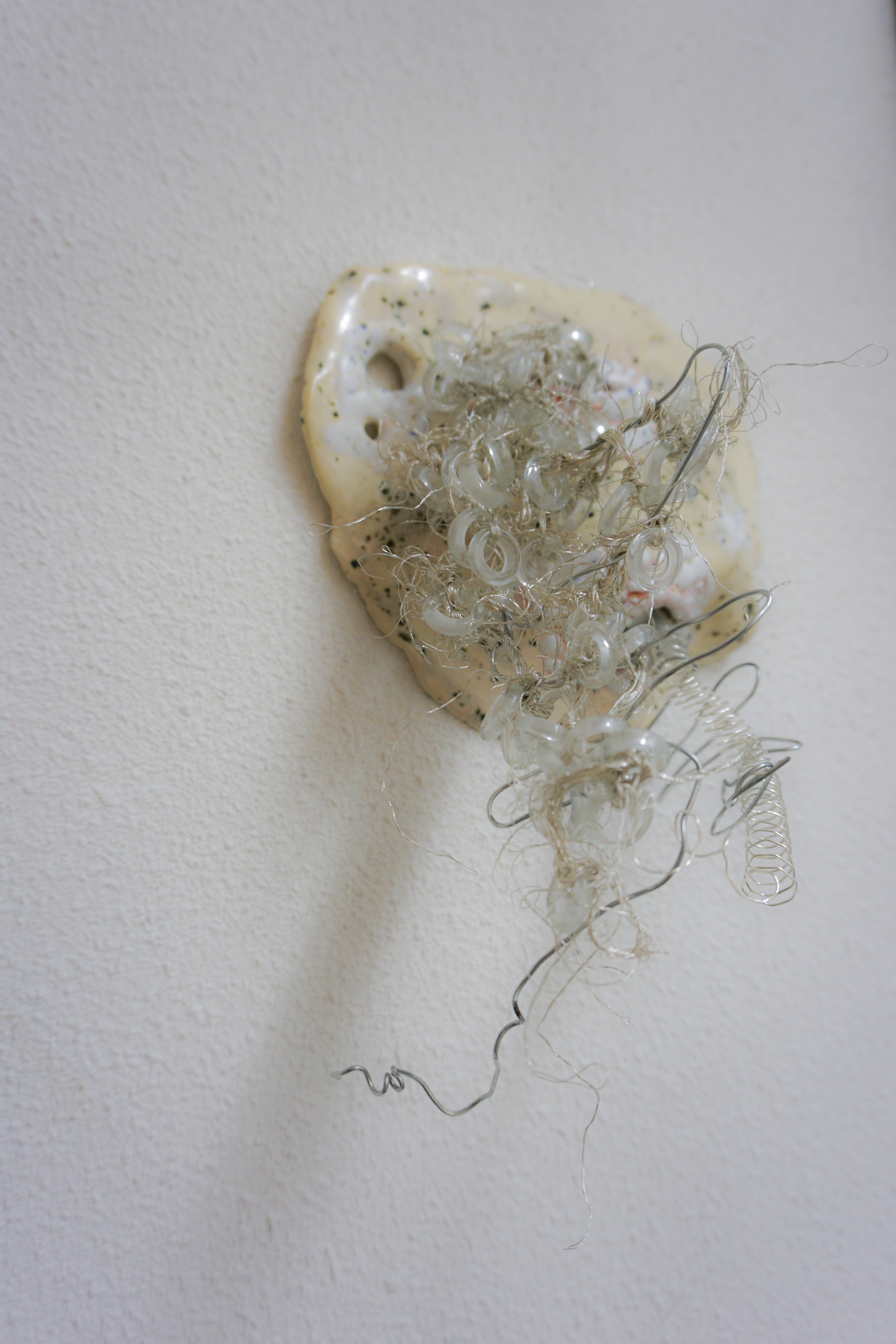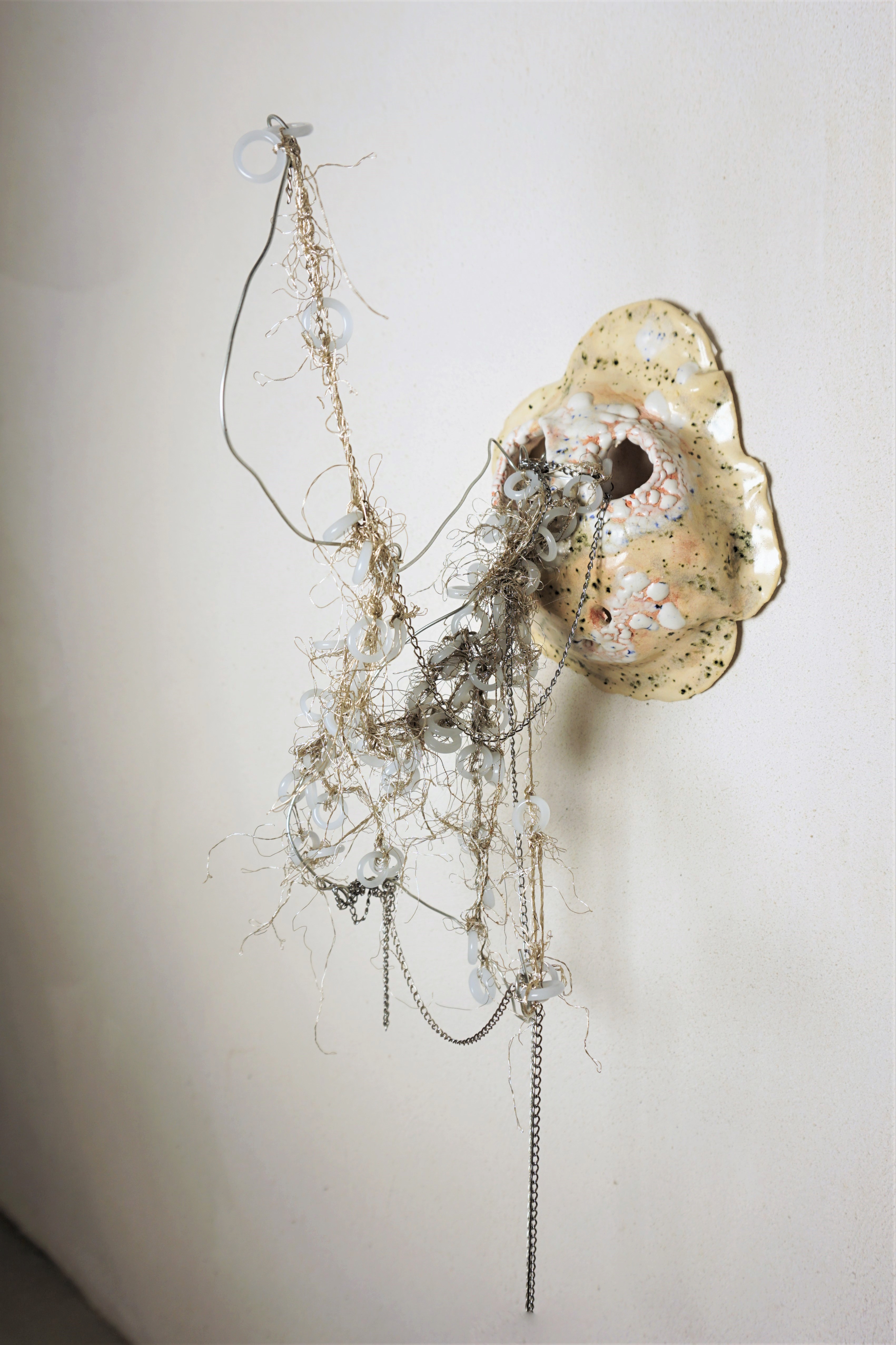 rite of passage, 2021
ceramics, beads, iron wire, thread, chains and sand

Collaboration with Dewi Vingerling

Seeking to combine an art practice that evolves around the bodily presence and its constantly altering nature with one that focuses on angelic creatures and mythological stories, we stumbled upon the tales of the tree people.

"With its roots buried deep in the earth, its trunk above ground, and its branches stretching toward the sky, a tree serves as a symbolic, living link between this world and those of supernatural beings. In many myths, a tree is a vital part of the structure of the universe."

Through a process of collaborative research and hours of experiments with different materials, we constructed an ode to the ritualistic character of mythological stories. The hidden bodily structures and the fragile composition evoke a feeling of suspense; resembling an abandoned stage where perhaps a divine intervention took place.

Using these myths and their symbolism as a foundation, we merged our practices and built this installation. The heavy ceramic shapes form a firm base, a visible connection to the soil, to the ground. From there the thin, wiry material emerges from the irregular orifices, taking it higher.